Maximizing Profitability Through ROP
Top performing investment advisory teams are valuable assets for your organization. Cultivating and retaining successful teams who perpetually drive their businesses to new heights is what ROP = Return On People™ is all about.
Objective Tools, Measurable Results
Paragon provides objectivity and specific recommendations for investment advisors to make wiser decisions on the growth of their practices. Our expertise is in building the proper team and resource infrastructure to deliver excellent service and maximize profitability.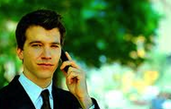 You help your clients with
ROI
.
We help you with
ROP
…
ROP = Return On People™.
Accelerating Team Performance to Maximize Your Client Relationships
FIND • GRIND • MIND™
Core to every sustainable success are three fundamental disciplines: Finding, Grinding and Minding. At Paragon we have the tools to identify which of these practice areas are strengths of your team and which are weaknesses. Our Performance Insights Process provides the insights and data necessary to strengthen and balance these essential practices.
Advising the Advisors
Established in 1994, Paragon Resources, Inc. is a practice management consulting and training firm working exclusively within the financial services industry.